Unsubscribe No – No's!
3:29 pm
admin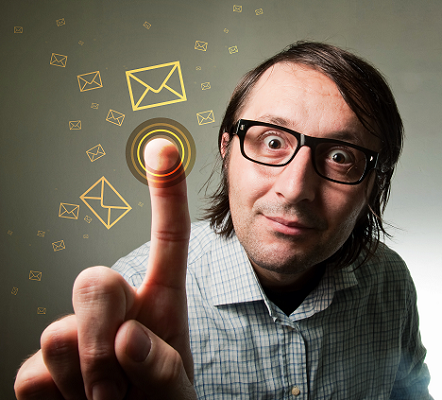 A few weekends ago, several of us were at an event. As often happens, people were coming up to our booth sharing horror stories, personal situations, and "sneaky tactics" that they are excited about sharing! There were a few good ones that we'll share over the coming weeks!
One that really stuck out was someone that came up to ask us our thoughts on re-adding unsubscribes every six months. In other words, every six months, they uploaded all their contacts that had unsubscribed in the previous six months and began mailing to them again.
The rationale was that they see an uptick in sales for the first few days so "it's worth it"
Except... it's not!
1. Under CAN-SPAM, when someone requests to be removed from your mailing list, you are legally required to remove them!
2. They don't want your emails. Sure, maybe you trick a few for a couple of mailings, but the majority of them are either going to unsubscribe again OR, more likely, hit the spam button. This will cost you long term when it comes to your email delivery be damaging your reputation.
3. It's bad business...
Instead of simply forcing people back on to your list, why not try to reach them in other ways to EARN them back onto your list?
First off, if you can give them a simple 1-2 question survey asking them WHY they are leaving your list, you'll get a lot of insight that might help you retain people and/or save them at the point of unsubscribe.
For example, when someone opts out, offer them some sort of "parting gift" that you can mail to them at absolutely no cost. This will get you a physical mailing address that you can use to reach out to them again in the future.
Or... maybe upload your unsubscribe audience to Facebook or Google and target them there. It's helpful to know WHY people are unsubscribing and/or why they signed up in the first place. Many times, it's as simple as sticking to what you first started off with. Too many people get caught up in affiliate offers and promotions and get so far away from the original reason people wanted to receive your emails that just circling back to the original content they wanted may be enough to rebuild that relationship!
For over a decade Heather Seitz used email marketing to build successful companies and had to solve the biggest barrier to consistent profitability: deliverability.  Today she is the Co-Founder and CEO of Email Delivered.
For more information on how to manage your unsubscribe process no-no's,  click here http://www.emaildelivered.com/unsubscribe-no-nos/. Remember to sign up for the FREE Email Delivered Pulse newsletter for articles, tips, and recommended resources for email marketers.
Revealed:
How to Get Your Emails to the Inbox
If you want to get more of your emails to the inbox, you need to know the secrets that the Email Service Providers AREN'T willing to tell you. For a limited time, I'm sharing some select tips that top Internet Marketers know... for FREE.
Here's what you'll get right now...
The How to Guide for getting your emails back to the inbox.
How to find (and improve) your email "reputation" (how the ISPs see you).
5 Email KILLERS that your email service provider is purposely hiding from you.
These resources are for members-only. Get your VIP pass now!
100% privacy, I will never spam you!
November 9, 2016
Subscribe
Subscribe to our e-mail newsletter to receive updates.