Deliverability Reminders: Changing IP and Domain
4:24 pm
admin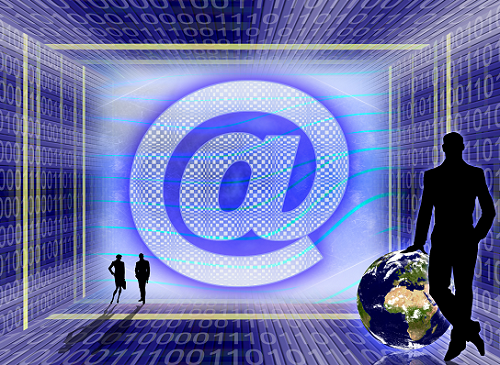 We wanted to just revisit some common questions that we get asked about frequently (and it's a good refresher for seasoned marketers).
So... for the next several weeks, we're going to address a different question each week to keep the snippets short, simple and actionable for you! If you have any questions you'd like to see answered, please submit them and we'll be happy to add them in to the list!
Q3. Will changing my IP, domain, etc. fix delivery problems?
Generally speaking, the answer to this question is NO! The caveat to this is if you're using a shared IP or domain.
The underlying problems that caused the reputation of either the IP address and/or the sending domain needs to be fixed. Likewise, just hopping from provider to provider will do little to help you in the long run ASSUMING that you're using a dedicated IP and domain.
NOTE: If your IP and/or domain has been in use for less than 60 days, you are still building a reputation so your content and list engagement is going to be critical during this time to establish the reputation.
So if you've encountered an issue with either the IP OR the domain, there are a few things to do before you rush into changing the domain or the IP address.
1. Check your message content. Initially content may cause a message or two to wind up in the spam folder, but the same type of 'spammy' content over and over again can cause the ISPs to see mail sent from your IP (or domain) as spam. In this case, your IP and/or domain HEA160782629670 may be tainted, even AFTER you fix your content.
2. Evaluate your list hygiene. Are you mailing to subscribers that have been on your list for years and years, that are no longer interested in your offers, or even your topic for that matter. Unengaged subscribers can cause long term deliverability problems. Regular and diligent list maintenance is critical to the success of your email program.
3. Look at list acquisition strategy. The quality of your list is largely based upon the way in which you acquire your leads. If you're using a confirmed opt-in, affiliate traffic model, then the quality of lead is going to be much higher than co-reg leads or purchased lists, both of which are against best practices and will ultimately guarantee problems with your email program.
Next week...
Q4. How do Feedback Loops Work?
For over a decade Heather Seitz used email marketing to build successful companies and had to solve the biggest barrier to consistent profitability: deliverability.  Today she is the Co-Founder and CEO of Email Delivered.
It's not uncommon for email marketers to ask if changing IP and domain would resolve delivery problems .  To discover other deliverability secrets of the most successful email marketers, visit http://www.emaildelivered.com/category/email-deliverability/ Remember to sign up for the FREE Email Delivered Pulse newsletter for articles, tips, and recommended resources for email marketers.
Revealed:
How to Get Your Emails to the Inbox
If you want to get more of your emails to the inbox, you need to know the secrets that the Email Service Providers AREN'T willing to tell you. For a limited time, I'm sharing some select tips that top Internet Marketers know... for FREE.
Here's what you'll get right now...
The How to Guide for getting your emails back to the inbox.
How to find (and improve) your email "reputation" (how the ISPs see you).
5 Email KILLERS that your email service provider is purposely hiding from you.
These resources are for members-only. Get your VIP pass now!
100% privacy, I will never spam you!
June 8, 2016
Subscribe
Subscribe to our e-mail newsletter to receive updates.