Top 5 Promotion Topics for the next 30 Days!
2:41 pm
admin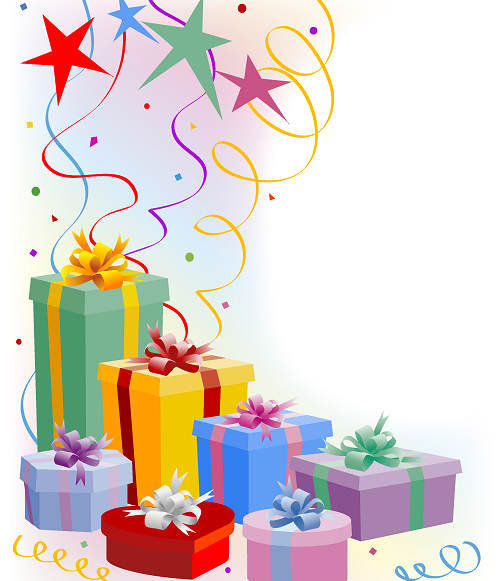 The holidays are here and it's time to take advantage of the season. There are lots of great "reasons why" you're giving discounts, offering incentives, etc.
Here are 5 Promotions You Should Consider Running:
1. "Trunk or Treat"!
Open the treasure chest to some of your best performing products
2. "Election Day"
Stay out of the partisan politics (unless it's appropriate for your brand!). But most people can agree that both candidates, well... are less than the ideal choices for the next 4 years! So have a little fun with some election day offers.
3. "Thanksgiving"
This may seem boring! But it's a good idea to show appreciation to your subscribers anyways! Don't forget to check out which Thanksgiving subject lines work.
4. "Black Friday"
This marks the beginning of the holiday madness when it comes to marketing and promotions. You've got to start getting creative to stand out from the clutter for the next 30 days. Email volume goes up across the board. Open rates seem to drop a bit. And it's simply because people are getting more messages, distracted by the season and so forth!
5. "Cyber Monday"
Cyber Monday is becoming a bigger shopping day than Black Friday even. Keep in mind that people are expecting deep discounts and starting their holiday shopping.
And if you want to step out of the ordinary and take advantage of some of the other "holidays" that are out there... here are just a few "quirky" days!
- 10/30 - National Candy Corn Day (Consider a spin on Halloween)
- 11/13 - World Kindness Day (Pay it forward type of promotion)
- 12/5 - Day of the "Ninja"
Here's a list of some off beat holidays to have a little fun with!
http://www.holidayscalendar.com/holidays/weird/a
For over a decade Heather Seitz used email marketing to build successful companies and had to solve the biggest barrier to consistent profitability: deliverability.  Today she is the Co-Founder and CEO of Email Delivered.
For more information on how to boost your email engagement and profitability by using top 5 promotion topics visit http://www.emaildelivered.com/top-5-promotion-topics/  Remember to sign up for the FREE Email Delivered Pulse newsletter for articles, tips, and recommended resources for email marketers.
Revealed:
How to Get Your Emails to the Inbox
If you want to get more of your emails to the inbox, you need to know the secrets that the Email Service Providers AREN'T willing to tell you. For a limited time, I'm sharing some select tips that top Internet Marketers know... for FREE.
Here's what you'll get right now...
The How to Guide for getting your emails back to the inbox.
How to find (and improve) your email "reputation" (how the ISPs see you).
5 Email KILLERS that your email service provider is purposely hiding from you.
These resources are for members-only. Get your VIP pass now!
100% privacy, I will never spam you!
October 26, 2016
Subscribe
Subscribe to our e-mail newsletter to receive updates.