Thanksgiving Email Subject Lines: Winners & Losers
2:47 pm
admin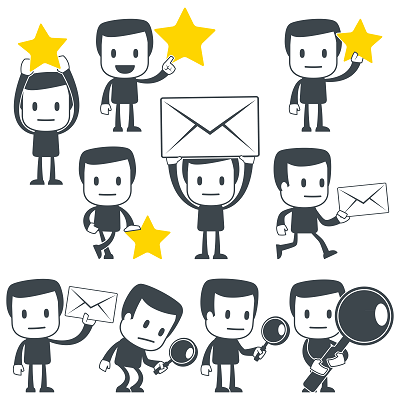 I can hardly believe that Thanksgiving is just a week away! Where did 2015 go?
As we get into full holiday swing, email boxes are starting to get more and more messages and people are in the 'buying' spirit.
Much of what's purchased now is in the form of gifts for others, retail products, and so on, but if you're dialed in to your audience, it's a great time to sell just about anything (within reason, of course)!
Whether you're planning on bucking Black Friday like several big box retailers or going all in, here are 15 Thanksgiving email subject lines rated by Website Magazine with some good examples of what works well and what might not be the perfect subject line to get your emails noticed (and opened) in the increasingly cluttered holiday email inbox.
NOTE: According to Website Magazine, online retailers sent an AVERAGE of 5.3 emails in the 5 days between Thanksgiving and Cyber Monday!
Here's a link to check out the winning (and losing) subject lines:
http://www.websitemagazine.com/content/blogs/posts/archive/2013/11/29/rated-15-thanksgiving-day-subject-lines.aspx
For over a decade Heather Seitz used email marketing to build successful companies and had to solve the biggest barrier to consistent profitability: deliverability. Today she is the Co-Founder and CEO of Email Delivered.
For more information on how to improve your email email subject lines, visit http://www.emaildelivered.com/improving-your-email-subject-lines/. Remember to sign up for the FREE Email Delivered Pulse newsletter for articles, tips, and recommended resources for email marketers
Revealed:
How to Get Your Emails to the Inbox
If you want to get more of your emails to the inbox, you need to know the secrets that the Email Service Providers AREN'T willing to tell you. For a limited time, I'm sharing some select tips that top Internet Marketers know... for FREE.
Here's what you'll get right now...
The How to Guide for getting your emails back to the inbox.
How to find (and improve) your email "reputation" (how the ISPs see you).
5 Email KILLERS that your email service provider is purposely hiding from you.
These resources are for members-only. Get your VIP pass now!
100% privacy, I will never spam you!
November 19, 2015
Subscribe
Subscribe to our e-mail newsletter to receive updates.