Gmail Promotions Tab Revisited
2:44 pm
admin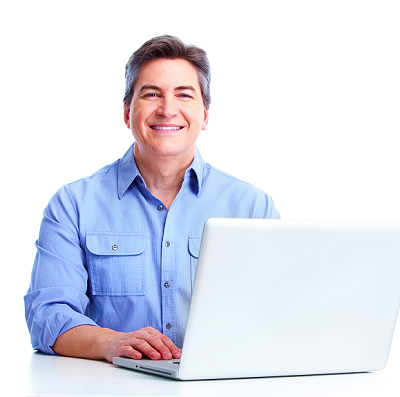 We get questions about the "secret" for getting out of the Gmail Promotions tab and INTO the Primary tab regularly. Let's revisit briefly.
First off, Gmail is constantly changing their algorithms and watching user behavior, globally and individually to see how subscribers are interacting with different types of messages as well as your own messages.
Unfortunately, there's not "trick" to getting into the Primary tab. Therefore there's no way to "beat" Gmail at their own game!.
Only your subscribers can move a particular message into a different tab.
When tabs first came out several years ago, marketers thought it was the death of email... Their businesses were going to die a long, slow death!
We talked about some BENEFITS of the promotions tab at the time. (Like being seen with reputable vendors like Groupon, Amazon, Southwest, etc.).
Since then, there have been various studies on the Promotions tab. In fact, ReturnPath conducted a study of 3 million Gmail users and found that tabs increase open rates, decreased spam complaints and actually improved deliverability!
NOTE: Tabs are optional! So there's a high percentage of Gmail users that choose to disable tabs and stick with the classic inbox or Primary inbox.
So, is there any way to get your messages out of the Gmail Promotions tab into the Primary tab?
Sure!
First... Be sure you're sending to subscribers that WANT to receive your messages (engaged)!
Assuming that you've got the list piece of the puzzle solved, then simply ask them to add your "From email address" to their Google contacts and/or to move your messages into the Primary tab. Explain to them the benefit of this and that for the next X number of days you're going to be sending super valuable information that you don't want to get lost in the clutter in the Promotions tab.
Andre Chaperon has a great course on this: Autoresponder Madness... And teaches some effective ways to do this.
For over a decade Heather Seitz used email marketing to build successful companies and had to solve the biggest barrier to consistent profitability: deliverability. Today, she is the Co-Founder and CEO of Email Delivered.
Still wondering how the Gmail Promotions Tab works? Visit http://www.emaildelivered.com/add-a-new-ip-address/. Remember to sign up for the FREE Email Delivered Pulse newsletter for articles, tips, and recommended resources for email marketers.
Revealed:
How to Get Your Emails to the Inbox
If you want to get more of your emails to the inbox, you need to know the secrets that the Email Service Providers AREN'T willing to tell you. For a limited time, I'm sharing some select tips that top Internet Marketers know... for FREE.
Here's what you'll get right now...
The How to Guide for getting your emails back to the inbox.
How to find (and improve) your email "reputation" (how the ISPs see you).
5 Email KILLERS that your email service provider is purposely hiding from you.
These resources are for members-only. Get your VIP pass now!
100% privacy, I will never spam you!
June 14, 2017
Subscribe
Subscribe to our e-mail newsletter to receive updates.