Should I Add A New IP Address?
3:55 pm
admin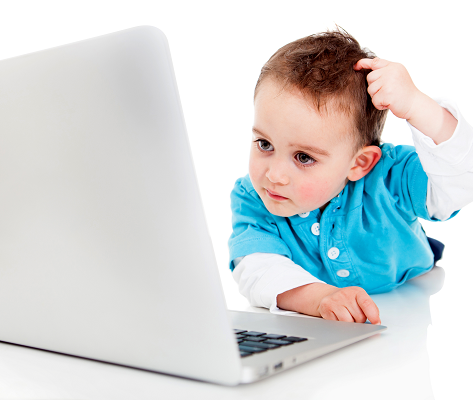 Should I add a new IP address?
We get this question a lot and the answer is "it depends!"
So often, people think that adding a new IP will "fix" other problems they're having such as a blacklist, deferrals or blocks, complaints, etc.
The problem is not the IP address in those cases. It's a sending practices issue that needs to be resolved first and foremost.
Once the underlying problem is corrected, often the IP will automatically rebound.
However, there are a couple of times when adding a new IP address makes sense!
For one, inbox providers have limits to how much mail they will accept per IP over time. If you're seeing increased delays in delivery times, this may be the cause. (Just be sure it's not message content, spam complaints, etc.) Also, if you've just recently changed your sending patterns (i.e. increased your volume), the email providers may be adjusting to that. So don't make a knee jerk reaction in a case like that. You may NOT need more IPs, just to establish this new sending pattern.
Next, if you want to segment transactional mail through a different IP address than your marketing messages, this is an excellent reason to add an IP. This separates marketing messages and transactional messages. Additionally, this helps with not only inboxing, but also making sure those transactional messages don't get stuck behind your marketing messages in the mail queue.
Basically, the first mail to go INTO the queue is the first mail to LEAVE the queue. So, if you've just sent a broadcast to 100,000 people and someone wants a password reminder, they're going to get into the queue right behind all those other folks. And it make take anywhere from a few minutes to a few hours depending on a number of factors.
For over a decade Heather Seitz used email marketing to build successful companies and had to solve the biggest barrier to consistent profitability: deliverability. Today, she is the Co-Founder and CEO of Email Delivered.
Thinking of adding a new IP adddress? Visit http://www.emaildelivered.com/add-a-new-ip-address/. Remember to sign up for the FREE Email Delivered Pulse newsletter for articles, tips, and recommended resources for email marketers.
Revealed:
How to Get Your Emails to the Inbox
If you want to get more of your emails to the inbox, you need to know the secrets that the Email Service Providers AREN'T willing to tell you. For a limited time, I'm sharing some select tips that top Internet Marketers know... for FREE.
Here's what you'll get right now...
The How to Guide for getting your emails back to the inbox.
How to find (and improve) your email "reputation" (how the ISPs see you).
5 Email KILLERS that your email service provider is purposely hiding from you.
These resources are for members-only. Get your VIP pass now!
100% privacy, I will never spam you!
May 24, 2017
Subscribe
Subscribe to our e-mail newsletter to receive updates.