Deliverability 3.0
3:22 pm
admin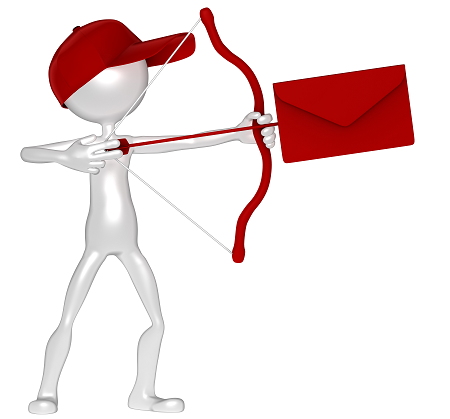 As you know by now... the deliverability needle is always moving. While global delivery rates continue to decline, there are a few things you can pay careful attention to in order to keep YOUR email out of the spam folder in 2016 and beyond.
Here are a few things that are affecting deliverability right now...
1. Bad Addresses/Inactive Email Addresses
We have long since preached the importance of having a clean email list, but it's also important to look at mailbox activity and to identify "inactive" boxes.
For instance, many people have a separate email address they use to subscribe for "marketing" or "promotional" mail. Try to collect other data from users early on to connect through channels like Facebook and Twitter, for instance.
Facebook, Twitter and Google all have targeting options that are worth looking into for inactives as well as unengaged subscribers.
2. Subscriber Engagement
We've been talking about this for some time, but the ISPs are getting more and more sophisticated. Before deleting the unengaged users, consider segmenting those users and...
- Send a re-engagement campaign
- Test different subject lines based on their past behaviors
- Test send times. It may be as simple as sending email to different subscribers at different times of the day (or on different days). Studies show that most opens occur within the first hour of message receipt.
Keep in mind that ISPs are often placing messages based on individual subscriber behavior. In other words, my personal interaction with your messages (or lack thereof) determines where the email will be delivered in MY account.
3. Complaints
Complaints still continue to play a large role in deliverability, not only whether or not your messages hit the spam folder, but also whether they get blocked entirely.
The number of complaints doesn't always tell the whole story either. You've got to dig a little deeper.
For example, if you send to 100,000 addresses and get, let's say 20 complaints in the first 2000, then there's a good chance that the majority of emails to that ISP may be rejected entirely even if the entire campaign only has 20 complaints.
It's also important to look carefully at complaints that have higher than normal complaints for you. In other words, if a campaign generally only has 5 complaints, and you have one that generates 30, you may want to look carefully at that campaign to see what didn't resonate with your subscribers and adjust in the future.
In a nutshell, it always comes back to sending subscribers messages that they want to receive, when they want to receive them (right audience, right message, right time). This means carefully segmenting and targeting.
For over a decade Heather Seitz used email marketing to build successful companies and had to solve the biggest barrier to consistent profitability: deliverability. Today she is the Co-Founder and CEO of Email Delivered.
The first step to increasing email conversions is to ensure your messages get delivered. To find out the deliverability secrets of the most successful email marketers, visit http://www.emaildelivered.com/category/email-deliverability. Remember to sign up for the FREE Email Delivered Pulse newsletter for articles, tips, and recommended resources for email marketers.
Revealed:
How to Get Your Emails to the Inbox
If you want to get more of your emails to the inbox, you need to know the secrets that the Email Service Providers AREN'T willing to tell you. For a limited time, I'm sharing some select tips that top Internet Marketers know... for FREE.
Here's what you'll get right now...
The How to Guide for getting your emails back to the inbox.
How to find (and improve) your email "reputation" (how the ISPs see you).
5 Email KILLERS that your email service provider is purposely hiding from you.
These resources are for members-only. Get your VIP pass now!
100% privacy, I will never spam you!
December 23, 2015
Subscribe
Subscribe to our e-mail newsletter to receive updates.