CAN Spam: Are You In Compliance?
2:46 pm
admin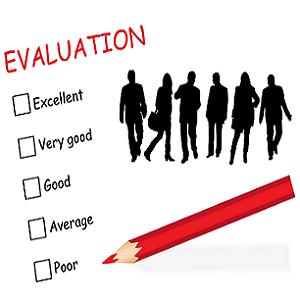 CAN-SPAM (Controlling the Assault of Non-Solicited Pornography and Marketing Act) was passed in 2003 and went into effect January 1st, 2004.
We will touch on the main points of the CAN SPAM Act and CAN SPAM Compliance here briefly. You can review the Federal Trade Commission website for a full description of the CAN-SPAM Act. http://www.ftc.gov/bcp/edu/pubs/business/ecommerce/bus61.shtm.
The CAN SPAM Act of 2003 took a hard line with several facets of commercial email.
It established requirements for senders, penalties for those who disobey (including the companies whose names or products are marketed in the mail) and gives consumers the right to refuse unwanted communications.
There are four main legal requirements that must be followed in order to be compliant.
If you follow the guidelines listed here, you will have no problems with any of them!  Here they are for reference purposes:
1. There can be no false or misleading header information.
The "From" and "To" headers, as well as the sender's email address and domain must be accurate.
2. No deceptive subject lines are permitted
They must not give false testimony as to the contents of the email. You can be creative in your subject lines, but be careful not to mislead your prospects as to the contents of the email.

3. Opt Out Mechanism.
There must be a valid mechanism to opt out of future communications, and it must be honored within 10 business days.  As of June 2008, this must be accomplished with a single click. In other words, by clicking an unsubscribe link at the bottom of the email, clicking through to a webpage that automatically confirms the subscriber has successfully unsubscribed, or replying to an email with an unsubscribe request.

4. Identification As Advertisement.
The communication must be identified as an advertisement, notate that the recipient may opt out of future contact, and contain a valid physical postal address of the sender. (The physical address, as of June 2008, may be a post office box or private mailbox ("PMB").
One thing that is important to note about the above, is that having an existing business relationship with a client negates much of the above, but the routing and header information must still be correct and non-deceptive regardless of previous affiliation with the recipient.
An existing business relationship is defined as consisting only of content that:
Facilitates or confirms a commercial transaction that the recipient already has agreed to;
Gives warranty, recall, safety, or security information about a product or service;
Gives information about a change in terms or features or account balance information regarding a membership, subscription, account, loan or other ongoing commercial relationship;
Provides information about an employment relationship or employee benefits; or
Delivers goods or services as part of a transaction that the recipient already has agreed to.
Author: Heather Seitz
Attention Readers, Publishers, Editors, Bloggers, and Marketers: You may republish or syndicate this article without any charge. The only thing I ask is that you keep the newsletters, article, or blog post exactly as it was written and formatted, with no changes. You must also include full publication attribution and back links as indicated.
This information has been provided by http://www.EmailDelivered.com and written by Heather Seitz. To find out more about CAN Spam, visit http://www.emaildelivered.com/email-delivered/can-spam-are-you-in-compliance/. Don't forget to sign up for the EmailDelivered Pulse newsletter for articles, tips, and recommended resources related to email marketing and email deliverability.
Revealed:
How to Get Your Emails to the Inbox
If you want to get more of your emails to the inbox, you need to know the secrets that the Email Service Providers AREN'T willing to tell you. For a limited time, I'm sharing some select tips that top Internet Marketers know... for FREE.
Here's what you'll get right now...
The How to Guide for getting your emails back to the inbox.
How to find (and improve) your email "reputation" (how the ISPs see you).
5 Email KILLERS that your email service provider is purposely hiding from you.
These resources are for members-only. Get your VIP pass now!
100% privacy, I will never spam you!
January 27, 2011
Subscribe
Subscribe to our e-mail newsletter to receive updates.