Should I Use Text or HTML Email?
2:14 pm
admin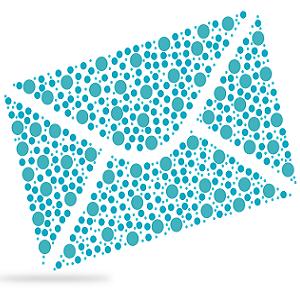 There is a lot of debate when it comes to whether or not HTML email is better than plain text email.
The answer depends on your particular business (and you should always test both to see how it affects your deliverability, open rate, and click through rate).  In many cases, you'll want to use a combination of both html and text email depending on the intent of the email.
For instance, if you're sending a monthly newsletter or e-postcard, consider a branded HTML newsletter. If you're sending a weekly "update", consider using plain text.
Here are a few pros and cons to both so that you can determine which is the right fit for your business model and your own needs.
HTML Email Pros
Achieve greater impact with graphics, photographs, coupons, etc.
Increase brand awareness with use of logos and other branding elements consistent across all of your messages.
Ability to insert forms, working fields, and interactive elements into your email communications.
Ability to track open rates (by inserting a small tracking image or link). You must use HTML email in order to track open rates.
HTML Email Cons
Reduction in deliverability. It's impossible to deliver and HTML email to every email client (hotmail, aol, yahoo, etc.) because of how each handles html email.
Compliance with W3 standards
Errors in HTML code can cause the message to display incorrectly in different email clients and on different browsers. You must test your HTML Email in multiple email clients and on multiple browsers
Users can choose to turn off HTML settings, often distorting the message.
Emails can be "heavy" and take too long to load – or get blocked entirely.
If your subscribers have images turned off, they will not see your logos, call to action buttons, etc.
Text Email Pros
Simplicity! You don't need to pay a 3rd party company or know how to code in HTML. If you can type in notepad, you can get your email delivered.
You can control exactly how your messages will display to the recipient (Tip: Hard code line breaks to no more than 60 characters wide).
Great for "content-based" emails
Load faster in browsers, even if the HTML email is delivered and set to display in the recipients email client
Teach your subscribers to take action by clicking on a link to go to your HTML pages online.
Will not have to confirm to W3 standards and you don't have to worry about whether or not your HTML is going to get your emails blocked. (You have several other deliverability things to consider. It's nice to not have to worry about whether or not your HTML complies with their requirements)
Emails are smaller in file size
People with blocked images will still be able to get your messages and read the content.
Text Email Cons
Cannot display images, graphics, colors, etc.
Cannot use varied font styles (i.e. bold, larger size, underline, etc.)
Cannot track open rates
Regardless of whether you prefer to use HTML email or plain text email, it is important to pay attention to deliverability and clickthrough rate. (Many people will focus heavily on "open" rate, but it's a statistic that can be manipulated and is not particularly reliable.)
Ultimately, you'll want to test both for your overall business and for specific campaigns as to which is the best way to send email.
Author: Heather Seitz
Attention Readers, Publishers, Editors, Bloggers, and Marketers: You may republish or syndicate this article without any charge. The only thing I ask is that you keep the newsletters, article, or blog post exactly as it was written and formatted, with no changes. You must also include full publication attribution and back links as indicated.
This information has been provided by http://www.EmailDelivered.com and written by Heather Seitz. To find out more on if you should use text or html email, visit http://www.emaildelivered.com/email-delivered/should-i-use-text-or-html-email/. Don't forget to sign up for the EmailDelivered Pulse newsletter for articles, tips, and recommended resources related to email marketing and email deliverability.
Revealed:
How to Get Your Emails to the Inbox
If you want to get more of your emails to the inbox, you need to know the secrets that the Email Service Providers AREN'T willing to tell you. For a limited time, I'm sharing some select tips that top Internet Marketers know... for FREE.
Here's what you'll get right now...
The How to Guide for getting your emails back to the inbox.
How to find (and improve) your email "reputation" (how the ISPs see you).
5 Email KILLERS that your email service provider is purposely hiding from you.
These resources are for members-only. Get your VIP pass now!
100% privacy, I will never spam you!
January 27, 2011
Subscribe
Subscribe to our e-mail newsletter to receive updates.