What Is An IP Address?
1:00 pm
admin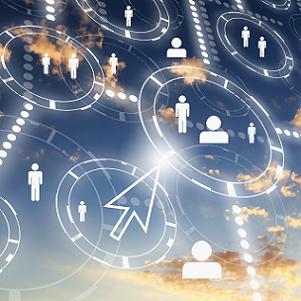 Much like every house in a neighborhood has a number, every computer connected to the Internet has an IP (Internet Protocol) address.
When a computer initiates a connection to another computer, that connection is known to "originate from this IP address," and the system on the other end may choose to either allow or deny communications from the source of origination.
This is essentially like contacting your telephone company and requesting that they deny harassing calls from a particular phone number.
If the person that you were blocking decided to change his/her number, that number would still be blocked and if the new owner of the phone number tried to call you, he/she would not get through.
It's not the "person" that you're blocking, it's the number. If this individual used a friend's phone, a pay phone, or any other telephone to contact you, they'd be able to get through.
Your domain name has to be tied somewhere to an IP address.
It could be shared, it could be your own.
Ultimately when you're dealing with email you're going to want it to be your own. So, it is important to make sure that the IP address (or addresses) from which we choose to send our email does not have any restrictions (or problems) on it, either now or in the future. This is one of the main factors that will keep your email from getting through to your intended recipients.
Author: Heather Seitz
Attention Readers, Publishers, Editors, Bloggers, and Marketers: You may republish or syndicate this article without any charge. The only thing I ask is that you keep the newsletters, article, or blog post exactly as it was written and formatted, with no changes. You must also include full publication attribution and back links as indicated.
This information has been provided by http://www.EmailDelivered.com and written by Heather Seitz. To find out more about IP addresses, visit http://www.emaildelivered.com/email-delivered/what-is-an-ip-address/. Don't forget to sign up for the EmailDelivered Pulse newsletter for articles, tips, and recommended resources related to email marketing and email deliverability.
Revealed:
How to Get Your Emails to the Inbox
If you want to get more of your emails to the inbox, you need to know the secrets that the Email Service Providers AREN'T willing to tell you. For a limited time, I'm sharing some select tips that top Internet Marketers know... for FREE.
Here's what you'll get right now...
The How to Guide for getting your emails back to the inbox.
How to find (and improve) your email "reputation" (how the ISPs see you).
5 Email KILLERS that your email service provider is purposely hiding from you.
These resources are for members-only. Get your VIP pass now!
100% privacy, I will never spam you!
April 29, 2011
Subscribe
Subscribe to our e-mail newsletter to receive updates.