How to Use the Superbowl in your Marketing (Even if you don't know a thing about Football!)
2:46 pm
admin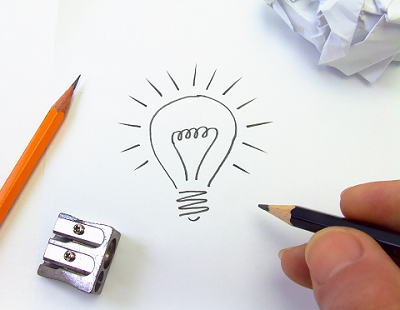 With Superbowl last Sunday (even if you're not a fan of the big game), there's a good chance that many of your subscribers are. And if not the game itself... there's always the commercials and the halftime show that you can capitalize on.
Here are a few ideas to get you thinking...
"How would YOU spend 5 million dollars?"
This year, it costs $4-$5 million plus for a 30 second spot. Whether you're in the how to make money market or the personal development market (or anything else for that matter), you can make this factoid work for you. Whether it's what would you invest in? What cause would you get behind? Etc.
"Budweiser Commercials"
I've not seen this years commercials just yet (even though a few have already leaked on Youtube), but the Budweiser commercials are sure to tug on your heart strings - GUARANTEED! So figure out how to use the story in your marketing because these are always some of the most shared commercials and can give you something to talk about.
"Controversial commercials"
Whether it's GoDaddy or Carl's Jr., there are bound to be commercials that get everybody talking. Pay close attention on game day and start Monday morning off with an email that ties in one of the more "talked about" commercials.
"Halftime Show"
There's almost always something to talk about with the halftime show... Whether it's the 2004 famous wardrobe malfunction where we all saw a little bit more of Janet Jackson than we'd hoped, or Prince performing in the pouring rain in 2007 with one of the best all time performances (in my opinion) of "Purple Rain", Then there was last year's show with Katy Perry with giant stuffed sharks dancing on stage (huh?)
So regardless of whether you're paying much attention to on on the gridiron, you'll have plenty of opportunity to use some memorable moments in your marketing come Monday morning.
For over a decade Heather Seitz used email marketing to build successful companies and had to solve the biggest barrier to consistent profitability: deliverability. Today she is the Co-Founder and CEO of Email Delivered.
For more information on how to use the Superbowl in your marketing visit  http://www.emaildelivered.com/use-the-superbowl-in-your-marketing. Remember to sign up for the FREE Email Delivered Pulse newsletter for articles, tips, and recommended resources for email marketers.
Revealed:
How to Get Your Emails to the Inbox
If you want to get more of your emails to the inbox, you need to know the secrets that the Email Service Providers AREN'T willing to tell you. For a limited time, I'm sharing some select tips that top Internet Marketers know... for FREE.
Here's what you'll get right now...
The How to Guide for getting your emails back to the inbox.
How to find (and improve) your email "reputation" (how the ISPs see you).
5 Email KILLERS that your email service provider is purposely hiding from you.
These resources are for members-only. Get your VIP pass now!
100% privacy, I will never spam you!
February 10, 2016
Subscribe
Subscribe to our e-mail newsletter to receive updates.