Email Marketing Strategies You Can Borrow from E-Commerce Giants
3:21 pm
admin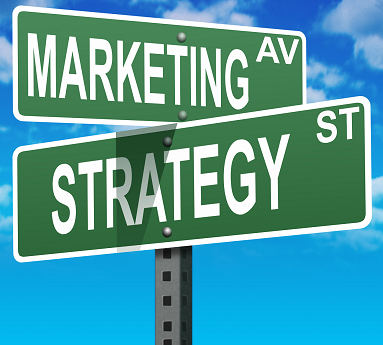 A few weeks ago, I read a great article on Forbes called "Email Marketing Strategies You Can Borrow From Billion-Dollar E-Commerce Giants"
Here are a few key topics from the article:
1. Automate Your Marketing Based on Lead Source or First Purchase
We spend a lot of time thinking about complex funnels and complicated sequences, and many times they never actually get implemented. Simply start with some basic automation tied to your lead source (i.e. optin page, affiliate traffic, Facebook traffic, PPC traffic, etc.) and/or the first purchase. Customers should always be treated different than prospects.
2. Include Coupons, Bundle Deals and Other Incentives
Using coupons and bundles doesn't have to "devalue" your business. You've just got to look at smart ways to use these tools and get creative with other incentives. Consider smaller products or bundles as a way to get people in the door and to make that first purchase. Then, see #1!
3. Segment Your Subscribers or Customers
This is not a new one. We talk about this time and time again. But the better you get at segmenting (and automating), the more profitable your emailcampaigns will be. Look to catalog companies for inspiration.
Key Takeaway: Implement ASAP. It's going to be critical to your staying power - and your ability to grow bigger and faster than your competition.
Source: http://www.forbes.com
For over a decade Heather Seitz used email marketing to build successful companies and had to solve the biggest barrier to consistent profitability: deliverability. Today she is the Co-Founder and CEO of Email Delivered.
For more information on email marketing strategies from e-commerce giants, visit http://www.emaildelivered.com/email-marketing-strategies. Remember to sign up for the FREE Email Delivered Pulse newsletter for articles, tips, and recommended resources for email marketers.
Revealed:
How to Get Your Emails to the Inbox
If you want to get more of your emails to the inbox, you need to know the secrets that the Email Service Providers AREN'T willing to tell you. For a limited time, I'm sharing some select tips that top Internet Marketers know... for FREE.
Here's what you'll get right now...
The How to Guide for getting your emails back to the inbox.
How to find (and improve) your email "reputation" (how the ISPs see you).
5 Email KILLERS that your email service provider is purposely hiding from you.
These resources are for members-only. Get your VIP pass now!
100% privacy, I will never spam you!
July 20, 2015
Subscribe
Subscribe to our e-mail newsletter to receive updates.