Deliverability Reminders: Statistics to Track
4:35 pm
admin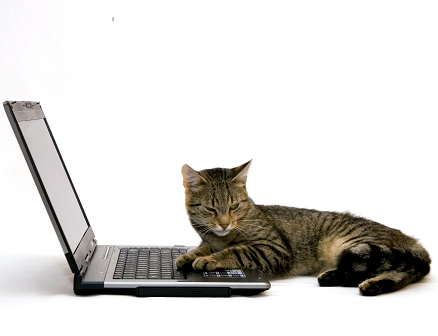 We wanted to just revisit some common questions that we get asked about frequently (and it's a good refresher for seasoned marketers).
So... for the next several weeks, we're going to address a different question each week to keep the snippets short, simple and actionable for you! If you have any questions you'd like to see answered, please submit them and we'll be happy to add them in to the list!
Q5. What Should I Be Tracking?
Fortunately, most email clients now have some pretty decent tracking statistics in place. There are a few statistics you need to be keeping an eye on regularly, which will tell you a lot about your email program - and help you identify potential issues before they become serious problems.
Here are 4 useful statistics to track, and how they play into your overall program.
Bounce Rate. The bounce rate is the percentage of mail that the ISPs are rejecting. In other words, mail that gets "bounced back". The lower this rate, the better. You also need to look at the reason WHY your messages are bouncing. If it's due to bad addresses, then it's an indicator of poor list quality. If it's due to ISP blocks, then it bears digging in a little deeper to see WHY (Content, complaints, etc.)
Open Rate. This is the percentage of subscribers that are opening your messages. You'll want to make sure you're comparing the same stat here each time. For example, unique opens or total opens. Poor open rates can indicate a problem with subject line quality OR list atrophy.
Click Through Rate. More often than not, this is a percentage of the entire list, since someone may have images turned off and opens may not register. However, you can (and should) use the clickthrough rate in conjunction with the open rates to see how people are interacting with your mail. If roughly 5% of openers clicked through, then you need to work on your offers and your call to action.
Complaints. We talked about complaints in a previous discussion. But in terms of tracking your complaints, you want to watch each campaign to see how it relates to your overall complaint rate. If you receive more than just a handful of complaints each time you send out an email, then you may want to look at your list, how you're setting their expectations, or the message content. If you see a particularly high complaint rate with a single campaign, evaluate where the campaign went wrong and fix it for the future.
Next Week…
Q6. Troubleshooting Inbox Placement
For over a decade Heather Seitz used email marketing to build successful companies and had to solve the biggest barrier to consistent profitability: deliverability. Today she is the Co-Founder and CEO of Email Delivered.
Know which statistics to track and discover other deliverability secrets of the most successful email marketers, visit http://www.emaildelivered.com/category/email-deliverability/ Remember to sign up for the FREE Email Delivered Pulse newsletter for articles, tips, and recommended resources for email marketers.
Revealed:
How to Get Your Emails to the Inbox
If you want to get more of your emails to the inbox, you need to know the secrets that the Email Service Providers AREN'T willing to tell you. For a limited time, I'm sharing some select tips that top Internet Marketers know... for FREE.
Here's what you'll get right now...
The How to Guide for getting your emails back to the inbox.
How to find (and improve) your email "reputation" (how the ISPs see you).
5 Email KILLERS that your email service provider is purposely hiding from you.
These resources are for members-only. Get your VIP pass now!
100% privacy, I will never spam you!
June 22, 2016
Subscribe
Subscribe to our e-mail newsletter to receive updates.