Email Opt-In: Double Optin vs Single Opt-In
3:50 pm
admin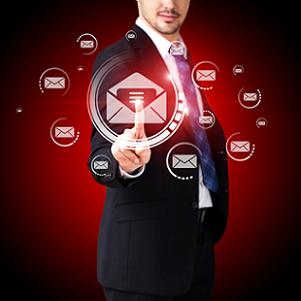 With a single email opt-in, you have no guarantee that the email is valid or that the person whose email address you've gotten has actually requested communication from you!
The way to combat this is by using a "double opt-in" process.
How this works is when the user enters his/her name and email address, you (or should I say, your email system) automatically emails them a confirmation right away.
You'll want to let the subscriber know on your opt-in page or on the thank you page that immediately follows, that in order to get his/her item of value, he/she must check their email in order to complete the sign up process and access the requested information.
For example: "Check your email right away to get your 'XYZ' Free Item".
This email will contain a hyperlink or URL (ex. YourWebsite.com/Confirmation) requiring a single click to finish the validation process.
Once the user clicks on this link, they go to a customized "Thank You" page. Ideally, this will be where you deliver the item of value for which the prospect opted in or perhaps you even offer a "One Time Offer" or promotion for new subscribers to take advantage of.
This way, you're using your double opt-in feature as both a sales tool as well as an added level of confirmation for your list. This second step makes up the "double" part of the opt-in process, and its function is twofold. You have now validated the address and confirmed the request for contact, keeping your list delivery ratio at 100%, but more importantly, the customer has now taken two steps to indicate interest in the product.
This will minimize the chance that your contacts will later forget that they, themselves, initiated the relationship and later report it as spam. This is a rare "win-win" situation!
NOTE: When you're paying for traffic, you have to evaluate the numbers to see what makes sense for you. Many marketers simply choose to use a single opt in method and monitor their lists more carefully.
By the way, if you're using an email provider that REQUIRES you to double use a double opt-in (or confirmed opt in), then you may want to consider looking into a self hosted email solution if you're doing a high volume of email marketing (i.e. have a list of over 10,000 and email at least once per week). You can learn more about those options at www.EmailDelivered.com.
Just keep in mind that there is no failsafe way to guarantee that a prospect, or even a customer, will not report you for spam even IF they have confirmed their request for more information.
This may happen for any number of reasons, often times unintentionally. Whether or not to use a single or double opt-in method depends on your business. If you do choose single opt-in, you'll want to make sure you're cautious and prompt – with regard to unsubscribe requests, failed attempts, etc.
Author: Heather Seitz
Attention Readers, Publishers, Editors, Bloggers, and Marketers: You may republish or syndicate this article without any charge. The only thing I ask is that you keep the newsletters, article, or blog post exactly as it was written and formatted, with no changes. You must also include full publication attribution and back links as indicated.
This information has been provided by http://www.EmailDelivered.com and written by Heather Seitz. To find out how you can boost your campaign conversions, visit http://www.emaildelivered.com/email-opt-in-double-optin-vs-single-opt-in/. Don't forget to sign up for the EmailDelivered Pulse newsletter for articles, tips, and recommended resources related to email marketing and email deliverability.
Revealed:
How to Get Your Emails to the Inbox
If you want to get more of your emails to the inbox, you need to know the secrets that the Email Service Providers AREN'T willing to tell you. For a limited time, I'm sharing some select tips that top Internet Marketers know... for FREE.
Here's what you'll get right now...
The How to Guide for getting your emails back to the inbox.
How to find (and improve) your email "reputation" (how the ISPs see you).
5 Email KILLERS that your email service provider is purposely hiding from you.
These resources are for members-only. Get your VIP pass now!
100% privacy, I will never spam you!
January 9, 2012
Subscribe
Subscribe to our e-mail newsletter to receive updates.