5 Factors that Impact Open Rates
12:57 pm
admin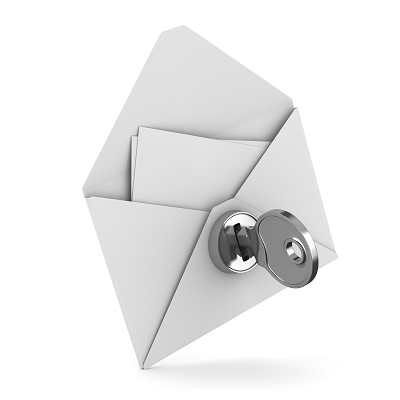 One of the first metrics that people look at when evaluating a campaign is the open rate. And the open rate can tell us a lot about our campaigns and overall program.
Here are 5 things that can impact your open rates:
1. Seasonality
For example, Internet activity as a whole is lowest during the summer months. This means that you may experience lower open rates during this time period as your subscribers often spend less time on mobile devices or on their computers. On the flip side, during the holidays, people receive the highest volume of email all year and are more selective about what they actually open and take the time to read. Consider seasonality when doing your annual campaign planning and adjust as possible.
2. Timing
There is NO magic hour for when your messages are most likely to be opened. It varies based on your marketing, audience, etc. For example, Sunday afternoon is not likely a high time for opens if you're marketing a B2B product or service. Some people recommend sending Tuesday, Wednesday, and Thursday midday while others will swear that having your emails out by 6am Eastern is hands down the best time to mail. The real answer here is to test different times for your particular list.
3. Subject Lines
This is sort of an obvious one, but this is the first place to look when evaluating the success of a particular campaign.
4. List Quality
We have talked about list quality extensively in the past. It's extremely important to make sure that you're removing any bad/old data, not purchasing or renting lists, etc. The longer someone is on your list, in general, the less active they become over time. So to maintain "consistent" open rates, you'll need to be constantly adding new subscribers to your list (approximately 30% annually will fall off, so to simply maintain, you'll need that number of new subscribers).
5. Too Much Mail!
If your subscribers are getting too much mail from you, they start to tune it out. It's important to give them an option to drop the type or quantity of messages you send. Also, segment your list by interests, behavior, etc. and send different messages or a different frequency based on segmenting. Every email is not a perfect fit for every subscriber. For instance, if you find that certain subscribers open an average of one email a week from you, consider doing a "Friday roundup" to those folks and limiting the daily email.
For over a decade Heather Seitz used email marketing to build successful companies and had to solve the biggest barrier to consistent profitability: deliverability. Today, she is the Co-Founder and CEO of Email Delivered.
Find out which factors affect open rates here http://www.emaildelivered.com/5-factors-impact-open-rates/. Remember to sign up for the FREE Email Delivered Pulse newsletter for articles, tips, and recommended resources for email marketers.
Revealed:
How to Get Your Emails to the Inbox
If you want to get more of your emails to the inbox, you need to know the secrets that the Email Service Providers AREN'T willing to tell you. For a limited time, I'm sharing some select tips that top Internet Marketers know... for FREE.
Here's what you'll get right now...
The How to Guide for getting your emails back to the inbox.
How to find (and improve) your email "reputation" (how the ISPs see you).
5 Email KILLERS that your email service provider is purposely hiding from you.
These resources are for members-only. Get your VIP pass now!
100% privacy, I will never spam you!
October 11, 2017
Subscribe
Subscribe to our e-mail newsletter to receive updates.