URL Blocks Can Affect Your Email Deliverability
11:02 am
admin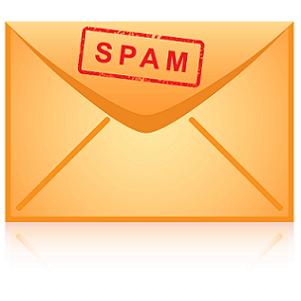 In this day and age, it seems like there's a new product launch or promotion going every day. Certainly, these product launches can generate a significant, quick, income for both the product owner as well as the affiliate marketer.
However, there is a major issue with these product launches that could affect your email deliverability both in the short term and the long term.
There are several reasons why your email can get blocked. In this article, I'm going to focus on URL based blocklists rather than IP based blocking. We cover IP address related issues extensively in other articles.
Note: Both affect your email deliverability, but the URL blocks often have nothing to do with your own actions!
When you have affiliates or joint venture partners emailing out to their lists on your behalf, you have absolutely no control over their email practices. If they get a high complaint rate when they send out broadcasts, this can affect you even if you are doing everything perfect to maintain the best email deliverability ratios.
In addition, when multiple people are all mailing out at the same time and driving a load of traffic to a single website, it starts to set off warnings to the email providers… even if everyone's following the best email deliverabilty practices.
(This can affect you whether it's your product OR somebody else's that you're marketing for).
To find out of your domain is on a block list – or one that you're considering sending out an email promotion for is on a list, you can do a URL check at http:// george.surbl.org/lookup.html, for example.
So, how do you solve this problem?
Here are several solutions you can implement:
If you are doing a product launch/promotion, use a throwaway domain. In other words, use a domain name for the promotion alone. This way, if the URL winds up on one of the block lists, you won't be stuck with a blocked URL for the long term.
Encourage your affiliates to use URL snipping services like snipurl or budurl, for instance. This way, the real URL is never sent in the body of the email. (Note: Some affiliates may choose to buy their own domain to promote your product instead. That's okay too!)
When emailing out for other people, use a snipurl or mask the URL with a tracking link. Do not use the real URL in your email.
When a URL gets on these block lists, they are often difficult to get removed. This can affect your email deliverability for the longer term if your main URL gets put onto one of these lists.
In addition, let's suppose you send out 3 emails for Marketer Mike and each time, the email service providers see that your email rates high on a spam content score, they may block your IP altogether. In this case, you'll need to go back to each of the providers and work to clean up the issues.
So, in a nutshell, when you're promoting for others – or have others participating in a launch or promotion of your own – you'll want to pay careful attention to the URL as to not affect your long-term email deliverability.
Author: Heather Seitz
Attention Readers, Publishers, Editors, Bloggers, and Marketers: You may republish or syndicate this article without any charge. The only thing I ask is that you keep the newsletters, article, or blog post exactly as it was written and formatted, with no changes. You must also include full publication attribution and back links as indicated.
This information has been provided by http://www.EmailDelivered.com and written by Heather Seitz. To find out more on how URL blocks can affect your email deliverability, visit http://www.emaildelivered.com/email-delivered/url-blocks-can-affect-your-email-deliverability/. Don't forget to sign up for the EmailDelivered Pulse newsletter for articles, tips, and recommended resources related to email marketing and email deliverability.
Revealed:
How to Get Your Emails to the Inbox
If you want to get more of your emails to the inbox, you need to know the secrets that the Email Service Providers AREN'T willing to tell you. For a limited time, I'm sharing some select tips that top Internet Marketers know... for FREE.
Here's what you'll get right now...
The How to Guide for getting your emails back to the inbox.
How to find (and improve) your email "reputation" (how the ISPs see you).
5 Email KILLERS that your email service provider is purposely hiding from you.
These resources are for members-only. Get your VIP pass now!
100% privacy, I will never spam you!
April 18, 2011
Subscribe
Subscribe to our e-mail newsletter to receive updates.