Getting Your Emails Opened
12:28 pm
admin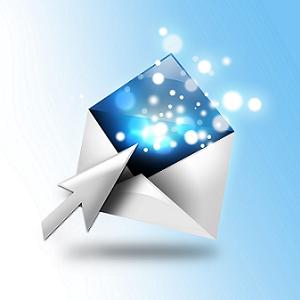 One of the primary email marketing metrics that business owners need to track is the open rate (getting your emails opened).
Getting your emails opened is the first indication as to whether or not prospects are engaged in your email marketing campaigns. It's also impacting overall inbox deliverability as many email providers are looking at interaction with email to determine how relevant it is for the recipient's inbox.
With the current marketing landscape, it's getting harder and harder to fight through the clutter. As a result, many marketers are resorting to unethical, and in some cases, blatant violations of Can-Spam, in order to try and get their messages opened.
Unfortunately, what they don't realize is that, not only is this is unnecessary, but it does more damage than good.
Let's look at the two main factors that affect the open rate:
From
Subject Line
Why are these two factors so critical?
This is what the prospect can see when they scroll through their inbox and determine whether or not to "mass delete" your email along with the dozens – even hundreds – of other messages.
Let's talk about each of these in detail.
1. "From" (Email Sender)
The "from" line should be determined carefully and it should be consistent across all communications with your subscribers. This is a form of branding for you and your business and establishes trust with your prospects.
There are different schools of though when it comes to your "from" line. Some experts recommend using a corporate name, while others recommend using the "list name" to which they subscribed. And still others will recommend that you use your own name to create a personal connection.
Each of these is acceptable depending on what the intent of your email marketing campaigns are and/or how you are communicating with your list. In other words, if you're using personality-based marketing, then it's perfectly logical to send it from yourself or a persona within your company.
If you're in a BtoB space, or want to brand a company and not a person, then it's a good idea to use the company name or the newsletter/product to which the person subscribed.
Ultimately, the key is consistency.
Current Trend: Recently, we've seen people resorting to "sketchy" tactics to try and get messages opened. They're misrepresenting who the message is actually from in hopes of extended trust and credibility.
Here's An Example: Recently, I've seen more and more people piggybacking off of 3rd party service (Gotowebinar.com for example). In the "from" field of the email, they'll enter in something like "GotoWebinar Reminder" or "GotoWebinar Notification". Then, when you check the ACTUAL sender email address, it's something like "Bob@SomeWebsite.com".
Let's Be Clear Here… This is not only a blatant violation of Can-SPAM, but also unethical.
It hurts the GotoWebinar brand and makes people second guess REAL webinar reminders and notifications. It hurts the relationship with subscribers when they figure out that they've been tricked (or simply that the marketer TRIED to trick them). It hurts the sender's reputation due to increased complaints and it's simply a bad marketing practice.
If you can't get your messages opened, then you need to find out why. Change your offers. Change your model. Or change your list.
2. Subject Line
The second factor that determines whether or not your subscribers are going to open your message is the actual subject itself.
Creativity here is good. Deception is bad.
Keep in mind that the main intent of your subject line is to create curiosity so the prospect actually opens your message to see what's inside. There are a few things that you can do to increase open rates and improve subject lines across the board. These include:
Survey your list regularly to find the "hot topics" they want to learn more about…
Ask questions in your subject line…
Reference "what's inside" (for example, "Here's your…)
Use your best performing web page headlines as email copy
The key here is to be short, sweet, and to the point. Subject lines shouldn't drag on. Also, they should relate to the content in the email itself.
And always remember… the SOLE purpose of your subject line is to get the prospect to OPEN the message. (Just like the purpose of the email itself is to get the subscriber to click through to the actual offer).
A few more thoughts about "From" lines and "Subject" lines…
Don't get too bogged down with specific number. Too many people will focus on the actual numbers versus the general trend and, unfortunately, there are a number of variables that you can't control with open rates.
Certainly, if you're split testing a particular campaign, it's important to watch the numbers closely but if you're watching your overall performance, then pay attention to the trend.
Finally, be consistent in how you're calculating your open rate. Are you using the total messages sent or total delivered emails? Preferably, you're tracking the open rate off of the delivered emails, but with many systems, it's hard – even impossible – to get an accurate read on the deliverability.
The bottom line: know what you're tracking!
Author: Heather Seitz
Attention Readers, Publishers, Editors, Bloggers, and Marketers: You may republish or syndicate this article without any charge. The only thing I ask is that you keep the newsletters, article, or blog post exactly as it was written and formatted, with no changes. You must also include full publication attribution and back links as indicated.
This information has been provided by http://www.EmailDelivered.com and written by Heather Seitz. To find more about getting your emails opened, visit http://www.emaildelivered.com/email-delivered/getting-your-emails-opened/ . Don't forget to sign up for the EmailDelivered Pulse newsletter for articles, tips, and recommended resources related to email marketing and email deliverability.
Revealed:
How to Get Your Emails to the Inbox
If you want to get more of your emails to the inbox, you need to know the secrets that the Email Service Providers AREN'T willing to tell you. For a limited time, I'm sharing some select tips that top Internet Marketers know... for FREE.
Here's what you'll get right now...
The How to Guide for getting your emails back to the inbox.
How to find (and improve) your email "reputation" (how the ISPs see you).
5 Email KILLERS that your email service provider is purposely hiding from you.
These resources are for members-only. Get your VIP pass now!
100% privacy, I will never spam you!
April 14, 2011
Subscribe
Subscribe to our e-mail newsletter to receive updates.