Why Email Split Testing is Essential for Profitability
3:33 pm
admin
Are you getting the highest ROI possible from your current email marketing efforts?
Or could you potentially boost your conversions and profits with a few small changes to what you are already doing?
How would you find out?
Many marketers measure the results of their campaigns by whether a given email brings in sales.  If the com
pany is profitable, there is a general sense that email marketing is working well.  And after a series of email campaigns, it's easy enough to compare the results from one campaign to another.
While that kind of bottom line tracking of results is better than nothing, it doesn't go far enough to answeringthe original question.
The truth is there is really only one way to find out for sure if you are leaving money on the table, or even if an unprofitable campaign could be turned into a winner.
You have to test. And you have to go deeper than just the amount of sales on a given email or between different emails.
Unfortunately, because email marketing is so low cost, it can be tempting to overlook the importance of email split testing.  Unlike in direct mail where it is cost prohibitive to mail without tracking every element for profitability, email campaigns can go on indefinitely for a relatively low cost.

But there is a hidden cost to failing to test properly.  So instead of focusing on the low cost of email marketing, think of the potential loss of sales due to lack of email split testing as a very expensive opportunity cost.
In other words, opportunity cost is the difference between what your profits would be after optimizing your campaigns versus the likely lower profits from emailing blindly or with insufficient testing.
Put another way, the rewards of testing can far outweigh the time and effort required.
Here's why…
The advantage of email is that you can multiply your message from one person, the one writing the email, to many, the potentially thousands upon thousands of subscribers reading the message.
Because of this 'one to many' dynamic, it is possible to cost effectively stay in touch with your subscribers and generate a healthy ROI that elude brick and mortar businesses without email lists.  After all, it would be too time consuming and cost prohibitive for most businesses to send a physical mail piece to their prospects and customers.  However, with an email list, some businesses email once every day or more.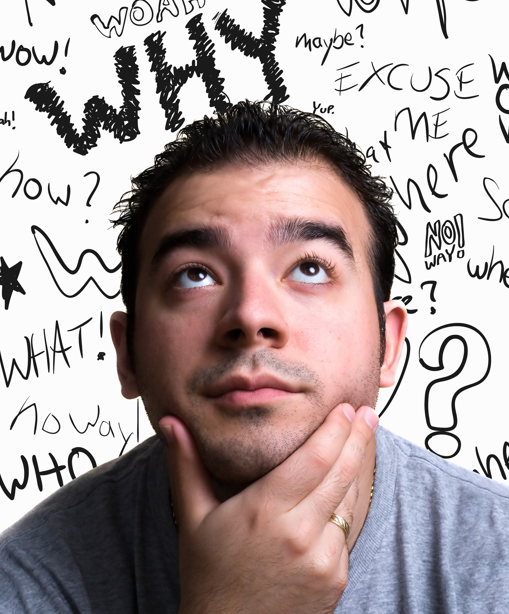 The disadvantage is that you don't get the same kind of feedback that you'd get talking to each subscriber face to face like you would in a face to face brick and mortar business.
The danger of not getting feedback one-to-one is that email campaign strategies end up being made in a vacuum.  The risk in making decisions in a vacuum is that if you stray too far from what your subscribers are actually interested in, you will eventually kill your list because you are 'talking at them' instead of with them. Over time they tune out.
However, the good news is that you don't have to talk to subscribers in person to test and track their likes and dislikes.  That's because it is incredibly easy to set up various tests on your email campaigns.

On a side note, while surveying your subscribers can yield valuable information that is not the testing we're talking about here.
Simply put, surveys can give you an idea of what your subscribers think, but the limitation is that at times people's purchasing behavior is different than what they think it would be.  If you've ever made an impulse purchase then you know the dynamic involved.
The better answer is to test and track what your subscribers actually do rather than what you think they'll do, or what they think they'll do by email split testing. You'll find that most often the numbers don't lie.
What should you look at when using email split testing?
There are five main conversion elements that you can track.
Number of emails opened
How many subscribers clicked the call to action link
The number of people who reach the landing page
The number of sales or opt ins
The number of unsubscribes
By measuring those 5 conversion elements you can determine the relative effectiveness of different variations.

How do you test all these variables?
The simplest way is to do A/B split tests using the functionality in your email program.  That allows you to test two variations by segmenting your list where each segment would get one version and not the other.  By doing this with a statistically significant number of subscribers you can get a win, lose or draw answer on each test.
A simple email split testing design would segment your list into three parts.
Send test A to 25% of your list
Send test B to another 25% of your list
Send the best performing version to the remaining 50% of your list
Ideally, you would want to see the results from the split test repeat when mailing the winning version to the larger sample.

It is important to keep your campaigns consistent so you are comparing apples to apples.  For example, you may skew the results if you compare a campaign that followed a period of regular contact with your list with a campaign after an absence of contact for a significant period of time.
Try to keep everything besides the two variables being tested constant as much as possible.
Once you have gained confidence and consistent results from your A/B split tests, you can advance to multivariate tests if your email software has that functionality.  That will allow you to test more than two variables at a time though the complexity of the test design increases as well.
As much possible, keep your email split testing simple and focus on the variables that yield the biggest results in your bottom line.
Once you know your numbers you will be better able to stay in tune with your subscribers and thereby maximize conversions and your profitability.
Resource Box:
For over a decade Heather Seitz used email marketing to build successful companies and had to solve the biggest barrier to consistent profitability: deliverability.  Today she is the Co-Founder and CEO of Email Delivered.
To download your 10 Email Split Tests for Profitability,  click here https://s3.amazonaws.com/EmailDelivered/Email+Split+Testing-bonus.pdf. Remember to sign up for the FREE Email Delivered Pulse newsletter for articles, tips, and recommended resources for email marketers.
Revealed:
How to Get Your Emails to the Inbox
If you want to get more of your emails to the inbox, you need to know the secrets that the Email Service Providers AREN'T willing to tell you. For a limited time, I'm sharing some select tips that top Internet Marketers know... for FREE.
Here's what you'll get right now...
The How to Guide for getting your emails back to the inbox.
How to find (and improve) your email "reputation" (how the ISPs see you).
5 Email KILLERS that your email service provider is purposely hiding from you.
These resources are for members-only. Get your VIP pass now!
100% privacy, I will never spam you!
November 12, 2014
Subscribe
Subscribe to our e-mail newsletter to receive updates.