How to Keep Subscribers Engaged with Relevant Content
5:30 pm
admin
How do you get and keep your subscriber's attention?
After all, if you want to have consistently profitable email campaigns, it sure helps if your subscribers actually pay attention to your messages, right?
The problem is that most marketers fall into one of two bad habits that ultimately torpedo conversions.
Bad Habit #1
It's all too easy to fall into a routine of sending predictable pitch emails. That is not to say that there is anything wrong with sending promotional emails, but when your subscribers can predict your next email before you send it there is not much incentive for them to open the message when it arrives.
While there are exceptions where marketers can be successful sending pure pitch emails and nothing else (factors such as brand recognition and authority play a part in this), it is nonetheless a strategy that can contribute to a shrinking conversion as subscribers tune out repetitious pitch emails.
Bad Habit #2
This bad habit is well intended, but it is essentially the mirror opposite of the first. There is a school of thought in email marketing that believes you must send nothing but content rich emails.  This approach relies on hope that in time your subscribers will deem you worthy of their money and buy from you.
Again, there is nothing wrong with sending content rich emails. However, if you only send content emails, when you do muster up the courage to send an email that dares to sell something, you are likely to be disappointed with the sales. And you'll likely be deluged with hate mail from subscribers unaccustomed to offers.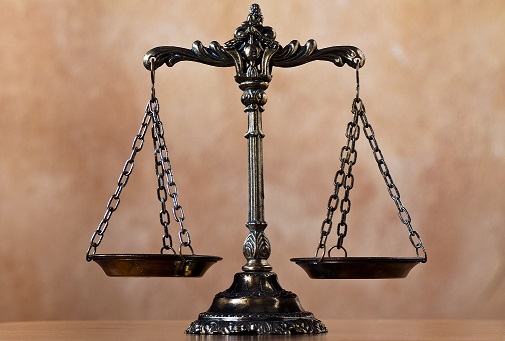 What is the right balance between sales and content to maximize engagement?
As with many things, the optimal way to stay engaged with your subscribers involves a combination of content and selling.
The key is to understand what people really want and to set expectations with your subscribers accordingly.
The reality is that people love to buy, but hate to feel sold.  And people buy for emotional reasons that can be summed up as the desire to solve problems.  When people are bored, they buy entertainment.  When hungry, they buy food. And when they can't figure out how to get their garden to flourish, they buy how to information and supplies, and so on.
Once we acknowledge that we do indeed enjoy buying things when we believe the purchase will solve a problem and make our lives better in some way, we can let go of any stigma surrounding selling.
The challenge then is to avoid using unwelcome or pushy selling tactics.
And that is where relevant content comes back in to play a role.
It's true that you could reasonably expect to solve problems for your subscribers by providing product level content in your emails. But then the problem will be that your business could go under because you won't likely have the revenue to expand and help more people with your content.
The good news is that you can provide relevant content that solves problems and provides opportunities for your subscribers to buy a solution you offer.
A great way to do that on a consistent schedule is to link your promotions to special occasions and events that are relevant or of interest to your subscribers.
Each of the following strategies provide great opportunities to blend selling with content, stories, and inspiration to keep your subscribers engaged.
Here are 7 ways to create content and offers that are always relevant…
Holidays:

It's no exaggeration to say our modern economy revolves around seasons and holidays.  Black Friday, Cyber Monday, Presidents Day, Fourth of July, Christmas, and Back to School, are staples we all have been conditioned to expect each year.  While you can, of course, tap into those well know holidays, you could have more engagement and fun by using holidays off the beaten path, too.  Believe it or not, there is a national "Wear Brown Shoes Day" and "Eat a Red Apple Day", and many more.

Birthdays:

If you collect birthday information from your subscribers, you can surprise them with a special that relates to them on a personal level.  You can incorporate gathering their birthday into your process by letting them know that you need their birthday (day and month only) because you like to surprise your subscribers with something on their special day. It's a simple and universal reason to make your subscriber a great deal that can be very effective.  A twist on this idea that doesn't require you to gather their data is to offer a special deal to ALL your subscribers on YOUR birthday.

Relevant event:

If you have a season in your business (hunting season, ski season, gardening season), then it only makes sense to plan special promotions around these fixed dates each year.  Your subscribers will appreciate any good deals around these times because their attention will be on the same page.

Special circumstances:

You can turn many special circumstances into a promotion, even bad situations where you're turning lemons into lemonade.  If there is some minor defect in your inventory you can run a special sale known as a 'scratch and dent' sale.  Ideally any blemishes or defects will truly be inconsequential.  If you are creative, you can turn just about any situation as an excuse to offer a special promotion.  For instance, if you were in the supplement business, if a shipment were to arrive with labels stuck on upside down, you could run a sale to clear the affected inventory.

Milestones:

Whether it's your first year in business or your 20th, any milestone for you or your business can be an excuse to connect with your subscribers and run a special offer of some kind.  This is a variation of running a special on your birthday, and the result can be a closer connection with your subscribers.   When you personalize your business it can "humanize" it and make you more relatable.

News:

Sometimes the daily news cycle can provide reasons to run a promotion.  If road construction has tied up local traffic, you could run a promotion themed on home delivery. Or if it's been unseasonably cold, you could run a sale to 'heat things up'.  It's ok if the sale theme is corny or silly because by being self-deprecating and not taking yourself too seriously, you'll be more relatable to your subscribers.  Of course, you don't want to appear to be profiting from genuinely bad news, so if there is a horrific storm or other tragedy, you can benefit the community by helping to raise money and awareness for charity with special promotions.  A long term byproduct could be to build strong good will with your list.

Scarcity Event:

Whether you run a time limited promotion or a quantity limited promotion, you can get your subscriber's attention.  You could have a 72 hour sale and the inherent scarcity in the short amount of time can drive sales for no other reason than there is a time deadline.  For the same reason, if you only have a small number of a certain product in stock, the scarcity of supply can drive people to buy.  Some of the world's most successful brands incorporate these manufactured scarcity events to build interest in their product launches.  Apple, Gucci, and Cadbury Eggs all use variations of this strategy to drive sales in a given period.
The key with these 7 strategies is to combine things that are of interest to your subscriber with your sales promotions.  You can mix relevant content and entertainment with enthusiastic selling to engage with your subscribers.  If your subscriber can relate to your reasons why you are running a sale, they'll pay more attention to your promotions.
When you blend content, entertainment, relevant timing, and other situations to pique your subscriber's interest and stoke engagement, you'll have a solid advantage over the competition.  This will help you have a long lasting and profitable relationship with your subscribers, which is the cornerstone of a successful email marketing business.
Written by Heather Seitz
For over a decade Heather Seitz used email marketing to build successful companies and had to solve the biggest barrier to consistent profitability: deliverability. Today she is the Co-Founder and CEO of Email Delivered.
For more information on how to boost email conversion,  click here http://www.emaildelivered.com/relevant-content. Remember to sign up for the FREE Email Delivered Pulse newsletter for articles, tips, and recommended resources for email marketers.
Revealed:
How to Get Your Emails to the Inbox
If you want to get more of your emails to the inbox, you need to know the secrets that the Email Service Providers AREN'T willing to tell you. For a limited time, I'm sharing some select tips that top Internet Marketers know... for FREE.
Here's what you'll get right now...
The How to Guide for getting your emails back to the inbox.
How to find (and improve) your email "reputation" (how the ISPs see you).
5 Email KILLERS that your email service provider is purposely hiding from you.
These resources are for members-only. Get your VIP pass now!
100% privacy, I will never spam you!
December 29, 2014
Subscribe
Subscribe to our e-mail newsletter to receive updates.