Infographics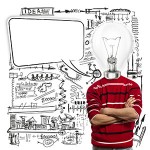 There are a number of way you can handle unsubscribe requests: one click unsubscribe, manage subscriptions page, unsubscribe page, and email unsubscribe. In this infographic we will take a look at all four ways, but the most important thing to remember is Don't play games with the unsubscribe process.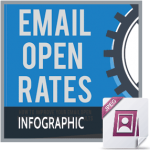 It's particularly important to be aware of the factors that play into your open rates, because, above and beyond your reputation, there are a lot of things that can impact this metric. Here is the Improving Email Open Rates Infographic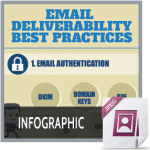 Email deliverability is the first step in an effective email marketing strategy. Email Deliverability comes down to 3 key components including your email reputation, your email list, and your overall marketing/messaging. Here is  the Email Deliverability Best Practices Infographic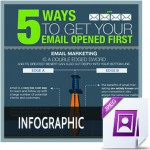 Email can be the most powerful, profitable, and inexpensive marketing tool out there, but the problem is that all of your competitors know this too. A lot of subscribers get massive amounts of emails a day, and a lot of them can be from your competitors, or even get sent to spam. The goal is to get your emails opened right from the moment the subscribers sees it, and there are five steps to get that done.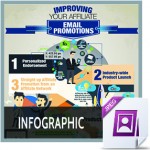 There are three different types of affiliate promotions, personalized endorsement, industry-wide product launch, and straight up affiliate promotion from an affiliate network. Be careful what you use, because some could potentially hurt you in the long run.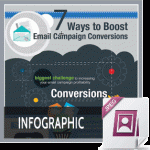 One reason email marketers are not profitable is because it is so low cost, for example, a lot of companies don't bother deleting their campaigns that aren't converting. Don't be that person. Here are 7 easy steps to boost your campaign conversion.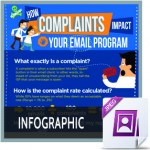 The ideal complaint rate these days is less than .1%. That means only 1 in 1,000 people can report your message as spam. And if the percentage of people that open your emails and report spam is high, even if you sent a 100,000 emails, it will still reflect negatively on your reputation. Luckily there are really easy steps to reduce your complaints. Send only to those who have opted in, pay attention to your campaigns, clean your list regularly, send consistently, don't overdo it, have a 1 click unsubscribe link, and make it easy to unsubscribe.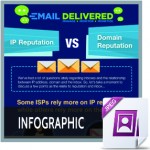 Email inboxing is relying more and more on both the domain reputation and the IP reputation. Some ISPs rely more on the IP reputation, while others rely more on the domain, they are shifting more to the domain though, because it is harder to change the domain due to all the data that needs to be moved. There is an underlying issue that should needs to be resolved before making a change. First look at your complaints and why you are getting them, look at the list quality, evaluate your content, look at your IP reputation, and check your domain reputation. If none of these seem to be the problem, then at a last resort setting up a new domain might be the right thing to do.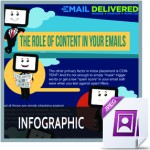 The content of your message is a primary factor in deliverability, specifically inbox placement these days. Things that could be impacting this are the links in your email message, the number of links in your message, the overall content, and the HTML content and formatting. If you are not sure which one of these factors is keeping your emails in the spam folder, then try tweaking your message a little bit each time until it gets to the inbox. Remember, different ISPs take into account the quality of the "mailboxes" as well as the data going into it.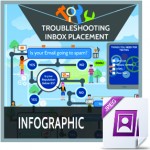 Everyone has emails that get sent to spam every once and a while, but if they are consistently ending up in the junk folder then there are some things you need to check out. If you don't want to go through the trouble of trying to figure everything out on your own, you can always order a troubleshooting diagnostic test from EmailDelivered and we will figure out the problems for you.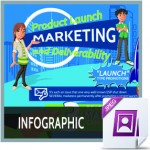 Affiliate email marketing can cause problems with overall email deliverability rates, inbox placement, and overall reputation, especially when it comes to product launches. There are a number of potential roadblocks that can cause problems such as blacklisted destination URLs, increased complaints and email message content. Any one of these can cause your email reputation to take a hit and can cause email deliverability problems long past the product launch promotion. It's important to take some time up front to customize your own email campaigns and watch your email bounce rate, complaints, and seed accounts while you're participating in any affiliate product launches.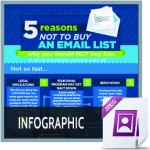 It might sound great to be able to buy a list on tens of thousands of emails right? Wrong. Not only can it be costly, but it can damage your reputation as well. Sending to people that aren't expecting will increase your complaints. The top five reasons to not buy a list are legal implications, your email program may get shut down, your reputation, waste of resources, and there are better ways to list build out there. There might not be an "easy" way to list build, but doing it organically and over time will be worth it.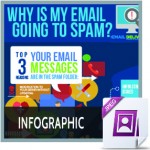 The three main reasons why your emails are probably going to the spam folder is because of either infrastructure issues, sender reputation, or content. The trickiest thing to get around today though, is the spam filter. Spam Filters look at things such as the type of message being sent, the subject line, the body copy of the email, end user feedback over time, and the "from" address. Most email servers these days will place email in the spam folder just because they look like something else that was spam. Remember that it's usually not just one thing that needs to be look at, but often times several things.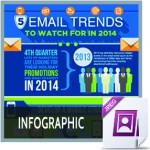 Every year people get smarter, technology get better, and things change. Here are something you should be doing in 2014 if you're already not.. Develop a mobile strategy, implement a re-engagement strategy, adapt to filtering, get targeted on your messages, and lastly, remember, content is key. This will get you to the top of your game in the emailing world.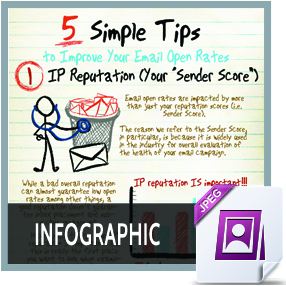 Email open rates are generally the first email marketing metric that businesses focus on when it comes to the success of their email campaigns. This infographic will show you the 5 things you need to pay attention to when it comes to improving your email open rates.

Spam Traps can cause big problems in your email program. In this infographic, you'll have a quick reference guide that shows you: what exactly spam traps ARE, the different types of  traps, and the impact of these traps on your sender reputation. There are essentially 3 different types of spam traps that you must be aware of – and pay attention to – in your email marketing program.
Spam complaints could be a measure of the amount of email engagement. However, it commonly comes up when IP reputation drops therefore it is vital to monitor these spam complaints. This infographic will show you how to reduce your spam complaints.

The business saying "Reputation is Everything" also holds true when it comes to Email Deliverability. Email Reputations is one of the major key components for you to achieve your desired Email Deliverability results. In this infographic, you will see how you could establish and ensure a good Email Reputation.

Managing your email list may seem pretty simple but there are a few things that you should pay attention to. Deciding whether you should buy an email list or not, what to do if you're using a new IP, what to do with email bounces--this infographic will give you ideas on how to manage your email list.

To achieve optimum Email Deliverability, it is important to evaluate your content and messaging. With all the engagement metrics, the tactic of sending as many emails as you can will most probably do your campaign more bad than good. In this infographic, you will see how you could evalute your content and handle the expectations of your subscribers

The Can-Spam Act is a law that sets and implements the rules for commercial email. It gives email recipients the right to have you stop emailing them and provides penalties for violators. This infographic will show you the do's and dont's covered by the Can-Spam Act.

Increasing your response rate has a lot to do with engagement. But before you can do that, you must first strive for and maintain an IP reputation score above 90. In this infographic, you will be shown what steps to take to increase your response rate.